Do you finally want to write your book? I can help you get started in five simple steps.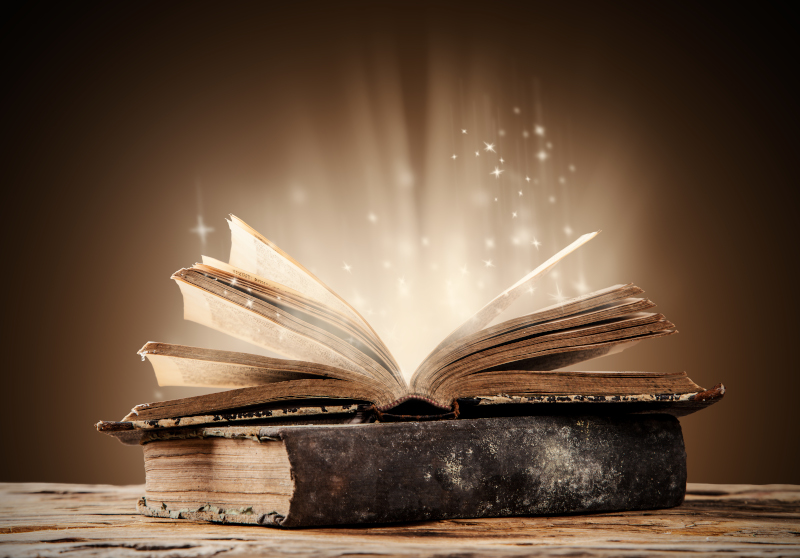 Are stories living in your head?
Do you have characters in your mind that won't shut up?
But are you feeling blocked and have no idea why?
Are you sad because you're never finding the time to write that book?
Are you frustrated because time is passing and there never seems to be the right moment to start?
It's time to live your dream. It's time to start writing – even if you feel blocked. By taking these five steps, you can finally get that book out of your head and onto paper.
Step 1 – Give yourself Permission to Write your Book
I know this sounds strange. But part of the block is that something inside you might believe you're not allowed to write your book. There are many different reasons for that, and the details don't even matter. What matters it that you need permission to do it anyway.
It may actually feel silly.
But what if you still feel blocked? Try giving yourself permission and really feel that. Maybe even write it down and sign it.
In my experience, that's not silly at all. There are many dreams we are denying ourselves.
And just in case you find that you can't do that, let me step in. As your coach for the duration of this blog article, I give you permission.
You now have permission to write your book.
Read that a second time. Read it slowly. Read it as often as you need to so you can feel it deep in your heart. You now have permission to write your book.
Ah.
And I can hear you say, thank you, that's very nice, but I'm still feeling stuck. That's okay. Just keep going.
Step 2 – Open a File Anyway
This is the "fake it until you make it" approach. And it works. Because our brain registers this as "doing the thing", and that counts. It creates a habit that can carry you through rough days.
So just start to write your book. Set up a folder for your stories, create a file and write your name and title into it. Make it look nice. Start with the first sentence. Any sentence will do, because you can edit later.
Congratulations. You are a writer. 🙂
Alternatively, you can choose a beautiful notebook, pick up your favorite fountain pen and start writing. Just be aware that those words will have to be transferred into a computer file eventually.
Step 3 – Keep Writing Your Book
That's the tricky part. You got a great start with Step 2, but now you have to repeat the action.
The best way to approach this is to write every day.
For now, the amount of words doesn't matter. You're trying to set up a habit to write your book which is how you'll become a true writer.
So look at your day, figure out when you have ten minutes to half an hour of time you can allocate to writing and make that choice.
It may mean having to get up a little earlier.
It may mean making a clear choice for lunch break.
It may mean writing on your phone during your commute.
Or it may mean that you dictate it while Nordic Walking.
No matter what it takes, make that choice. Pick a time.
You can start with ten minutes a day, and then add to it. 30 minutes are a great slot for writing.
Step 4 – Write Every Day
Make the decision to write every day. That's serious stuff.
Here's why. This is my personal story: I've been writing for 20 years. I know exactly when and why I started, and I had an amazing four years of writing like crazy. And then it dried up. Writing got harder. I wrote only when I felt like it. Production went way down.
I turned that around with the decision I made on January 1st 2019:
Work on your book every day.
No matter what. My lowest word count was 11 words. It might have been two sentences. And for all practical purposes, it's enough if you wrote just one single word.
But write every day. Pull up your file, point your mind to it, and put in a word. Or words.
I'm now on day 439, as I write this blog article. And there have been days when I wouldn't have written except I didn't want to break that series and I didn't want to break that promise to myself. Once I got started, I often wrote several hundred words. And because of that, I finished three novels last year.
So write every day. Give yourself that element of success. That feeling of being a writer, by doing what a writer does: Write.
Step 5 – Measure What You Write
"What you measure, grows."
One of my coaches used to say that. And it's true.
I keep a word file, and I fill in my word count for the day religiously.
It's my little confirmation of success – every single day before I shut down my computer.
Looking at those words and the totals that build up quickly is incredibly rewarding. After all, you are writing your book now!
Give yourself the experience of success every day.
With those five steps, you're well on your way to writing your book and becoming an author with a finished and possibly published book.
Bonus Step 6 – Find Support While Writing Your Book
Now, writing is a lonely profession. You're sitting at your desk and make things up, and that's great fun. But sometimes, we want feedback on a scene, or talk ourselves out of a corner, or simply get some human interaction.
I run a Facebook group myself with a clear focus on writing every single day. I have a special offer right now: The Writing Companion 3 Months Sale.
I also work 1:1 with authors who run into problems with writing their book. I bring 20 years of experience as a writer, 7 years of self-publishing, and 10 years as a therapist and coach to the table. I know how it feels.
Wishing you all the best for your book!