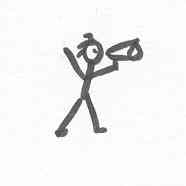 Author Central is an interface you can access and set up on Amazon once you have published your first book through KDP (Kindle Direct Publishing).
There are plenty of reasons why you should do that.
You'll get your own Author Page on the Amazon listings, so people can see all your books in one place. This will help your marketing immensely.
You can add your bio, as well as links to your websites etc. so that readers can find you easily on the interwebs.
You have better customer service. You can send email through Author Central, and you actually get responses from people who know the author system.
You get nice graphics about sales rank, both for books and your author rank. They look pretty. They don't mean a lot.
People can sign up to become your "Followers", and that's huge. Trust me. It means Amazon will send out email when you publish a new book. Free advertising. Take advantage of that.
And I know that people have lots of resistance to actually set this up.
The biggest one is Imposter Syndrome.
That's the feeling we don't deserve to be treated as a full-fledged author, if we have only one book out, and possibly no sales. Or fewer than ten sales. Or mabye fewer than 100 sales. Or no prize. Or no fans, or no gaggle of fans, or only 20 people on your newsletter, or whatever qualification you want to put on "really being an author".
The thing is… practically everyone suffers from Imposter Syndrome. Even people as famous as Neil Gaiman. (Check out his story about Imposter Syndrom here.) It's nothing special.
Set up Author Central anyway. Trust me, it's worth it.
How do you set up Author Central?
First, you find an author page on Amazon COM – just look at any book and if the author name is blue, clicking that will take you to an author page. Or use mine. Ahem.
Look for and click that link at the bottom of the bio, on the left hand side. This is like the door to the Secret Garden – well hidden, but behind it lies a veritable treasure trove of goodies.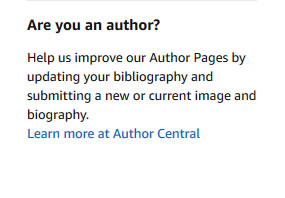 Follow the instructions and then you'll arrive at an interface that looks like this.

Ignore this and click on Author Page. The news below are outdated anyway.
Set up your Profile
Now this is where it gets complicated. *sigh* Oh, Amazon.
You see, Amazon is creating a new system called Amazon Author. It's all shiny and beautiful, and you need to go there in order to set up your bio and stuff. So hit this link, and make sure you open it in a new tab:

Join Amazon Author, and voilá, you're at a new interface called Amazon Author. Lots of stuff to do there.
First thing to do is to create your profile. So click on "Profile" (duh).
Upload a profile photo. Very important. It allows readers to see you as a real person. Plus once you have a story in an anthology and you claim that as one of your books (we'll get to that), your link and photo will appear on that book's product page. One more door to get reader eyes on your books.
Write a bio. Make it interesting, or fun, or both. Include a cool fact that makes you special. Add your website link – it will appear on your author page on Amazon, making it easy for people to look you up.
Add your blog link. Yes, in addition to the link in your bio, because this will make a thumbnail of your blog article appear on your author page. Free advertising for your blog – and yet another way to engage your readers.
If you have events coming up like book signings or readings, you can add those, as well. I haven't done that yet, but it's probably worth a try. Amazon does sometimes send out newsletters to your followers.
Claim your Books
The next thing you need to do is to claim your books – click on "Books".
You need your ASINS in order to claim your books, so open a tab on Amazon COM and search for your book(s). Find the ASIN (or ISBN in case of a print book). Copy it.
Click on Add a Book, and all you'll see is a huge search window. Paste in the ASIN or ISBN and hit return. You'll get an image or four to choose from. Click it, and the book will be added.
Except you won't see anything just yet, because it takes a day or three to show up in your Author Central / Amazon Author.
Do that with each of your books. Do it now.
Good.
There's one other link in the menu: Marketing and Reports.
And since this post is getting too long already, I'll talk about all that and Sales Info as well next week. You're not missing a lot, and you already have enough to do to set up your Profile and claim your Books.
Now, I talked about Imposter Syndrome earlier.
By setting up Author Central / Amazon Author, you're not cheating on anyone. You're not pretending to be anything you're not. In fact, all you are doing is setting up another part of your little author business. And by doing so, you're giving your readers a much better chance of finding you and your books.
That's a smart and kind thing to do. You're helping out your readers.
And that's cool.
If that doesn't help, here's some tapping.
Tapping Phrases
Even though it really feels pretentious to set up an author page on Amazon when I just published my first book, I'm totally okay the way I am, and I now choose to release that feeling and do it anyway.
Even though it feels quite horrible to set up my author page, with a picture and weblinks, oh, my, I'm still totally okay the way I am, and I now choose to see this as a service for my readers.
Even though it feels really weird to create an online presence like that, when I just started out as an author, I'm totally okay the way I am, and I now choose to see it as opening doors for readers to find me and my books.
Asking you
How do you feel about Author Central / Amazon Author?
Have you already set up yours?
Have you tried the tapping?
Write a comment!
*image source F. Möbius
PS: My monthly newsletter contains a full tapping round to go with my blog posts. Sign up through the form on the upper right hand corner, and receive that tapping round plus occasional special offers.
PPS: I can help you overcome mindset blocks and emotions like resistance. EFT is the fastest way I know to shift limiting beliefs, old thought habits and other kinds of blocks. Click HERE and send me an email. Together, we'll figure out how I can support you best.