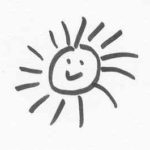 Duh. Of course do authors entertain. That's almost too dumb to write out.
But is it?
All of us need to step away from reality at times. We want to escape from daily pressures, stress, or even just from the same old routine.
And we do it by escaping into fiction.
We transport ourselves into another world – of any kind. There's lots to choose from, in a multitude of genres. The purpose is always the same, though:
We want to be entertained.
We want our attention pulled into the story.
This is the first and foremost superpower authors need to discover and develop: Write tales that are riveting enough to keep the reader's mind entertained.
So simple.
So hard.
And yes, this is the moment where self-doubt might hit you, dear author-reader.
Don't let it.
The mere fact you're actually willing to tell stories demonstrates that you are an entertainer. (Hint: Most of us are, actually.) So don't fear, you already possess that superpower – you just have to train it.
Make your tales interesting and exciting.
Make them fascinating.
And do it your way. Do it how you know best, glean from all those stories you read for your own entertainment and weave your own tale from it.
You can do this.
And I'll help you if you doubt it. (Just let me know.)
Here's some tapping to lead you on the way.
Tapping phrases
Even if I don't think I can be an entertainer, I'm totally okay the way I am, and I now give myself permission to write exciting and riveting stories.
Even though I feel scared of creating stories with a lot of tension in them, after all, I'm a quiet and peaceful person, I'm totally okay the way I am, and I now choose to make my stories exciting and riveting anyway.
Even though I don't lead an exciting life, I'm totally okay the way I am, and I now give myself permission to use my imagination to create the kind of story my readers want to disappear in.
*image source F. Möbius
PS: My monthly newsletter contains a full tapping round to go with my blog posts. Sign up through the form on the upper right hand corner, and receive that tapping round plus occasional special offers.
PPS: I can help you overcome mindset blocks and emotions like resistance, fear, frustration or sadness. EFT is the fastest way I know to shift limiting beliefs, old thought habits and other kinds of blocks. Click HERE and send me an email. Together, we'll figure out how I can support you best.