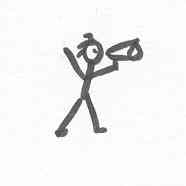 Author Central is an interface you can access and set up on Amazon once you have published your first book through KDP (Kindle Direct Publishing).
There are plenty of reasons why you should do that.
You'll get your own Author Page on the Amazon listings, so people can see all your books in one place. This will help your marketing immensely.
You can add your bio, as well as links to your websites etc. so that readers can find you easily on the interwebs.
You have better customer service. You can send email through Author Central, and you actually get responses from people who know the author system.
You get nice graphics about sales rank, both for books and your author rank. They look pretty. They don't mean a lot.
People can sign up to become your "Followers", and that's huge. Trust me. It means Amazon will send out email when you publish a new book. Free advertising. Take advantage of that.
And I know that people have lots of resistance to actually set this up.
The biggest one is Imposter Syndrome.
That's the feeling we don't deserve to be treated as a full-fledged author, if we have only one book out, and possibly no sales. Or fewer than ten sales. Or mabye fewer than 100 sales. Or no prize. Or no fans, or no gaggle of fans, or only 20 people on your newsletter, or whatever qualification you want to put on "really being an author".
The thing is… practically everyone suffers from Imposter Syndrome. Even people as famous as Neil Gaiman. (Check out his story about Imposter Syndrom here.) It's nothing special.
Set up Author Central anyway. Trust me, it's worth it. Continue reading →